Understanding: The Power Of Genes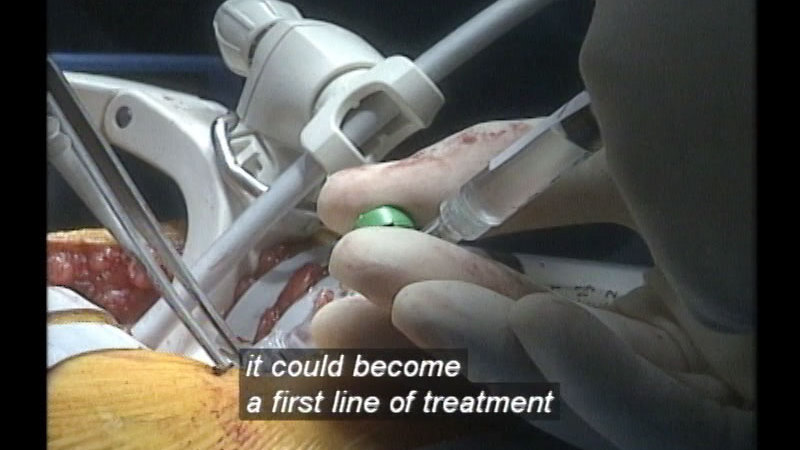 To what degree are we genetically programmed with certain traits and abilities? Looks at recent technologies and scientific discoveries and considers the classic "nature versus nurture" discussion. Segments cover identical twins, the science of biotechnology, and the genetic inheritance of working dogs. Investigates the similarities in personality shared by identical twins. Explains how recent breakthroughs in genetics research and DNA have created new ways to solve crimes, breed (clone) animals, and extend human life. Discusses cross-species cloning, human cloning, and gene therapy. Shows how assistance and search-and-rescue dogs can be taught to overcome their inborn instincts and fear.
(Source: DCMP)
Metadata
Subject:

Keywords:
Files
1
Understanding: The Power Of Genes

Type:

Video

Format:

Streaming

Accommodations:

English Captions - Auditory

Languages:

English

License:

DCMP Membership

Author:

Discovery School

Length:

56 minutes
Collections
1
This resource is part of one or more collections.
Biology

Video

Image

Text Document

PDF

2.5D Tactile Graphic

3D Model

Audio File

Biology related concepts

A collection containing 59 resources, curated by Benetech