Gravity Force Lab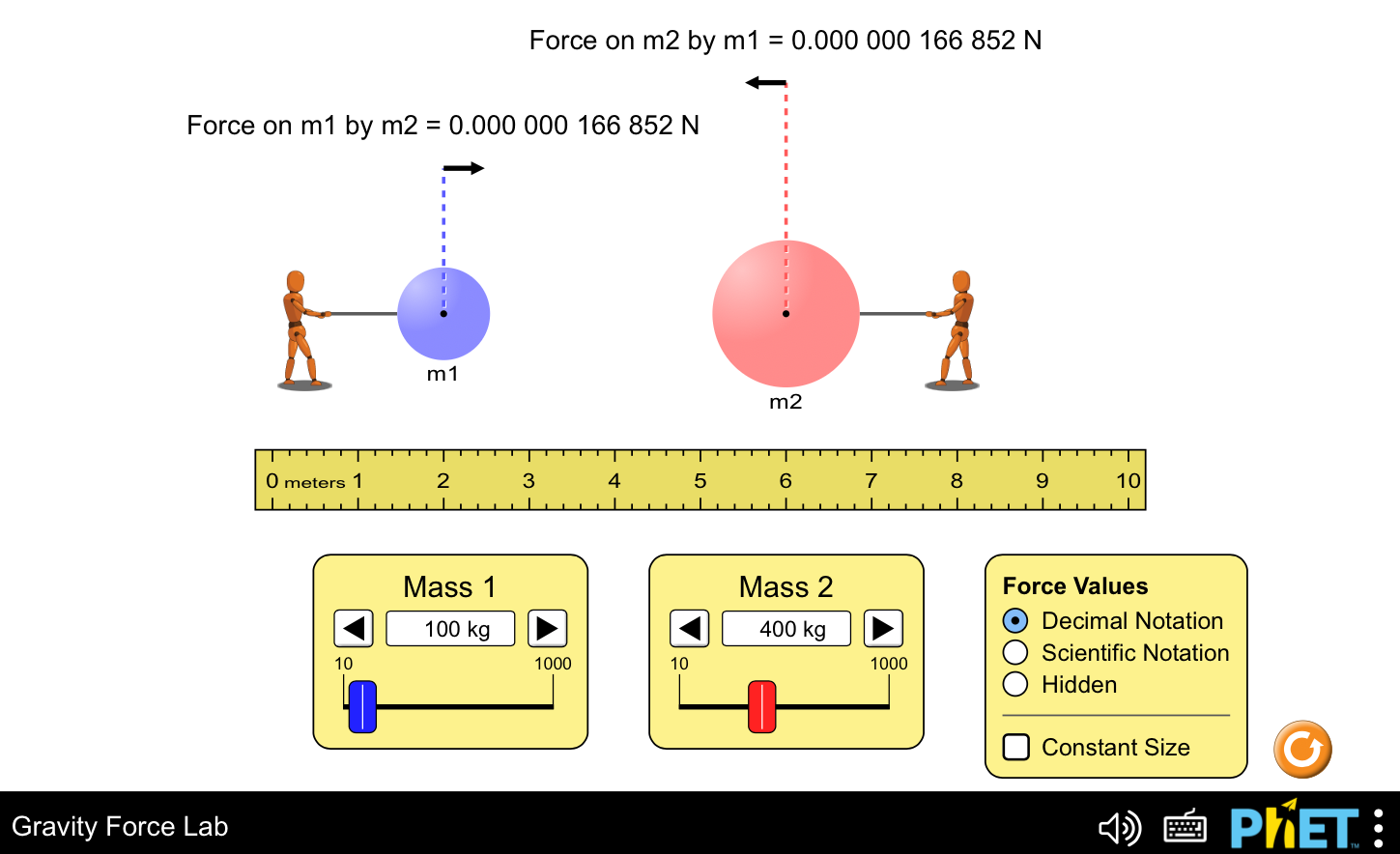 Visualize the gravitational force that two mass spheres exert on each other. Move spheres in meters, change mass in kilograms, and observe changes to the gravitational forces that m1 and m2 exert on each other.
(Source: PhET Interactive Simulations)
Metadata
Subject:

Keywords:
Files
1
Gravity Force Lab

Type:

Simulation

Format:

Streaming

Accommodations:

Sonification - Visual, Visual

Languages:

English

License:

CC:BY
Collections
1
This resource is part of one or more collections.
PhET Simulations

Simulation

A collection of simulations from PhET.

A collection containing 15 resources, curated by Charles LaPierre