Friction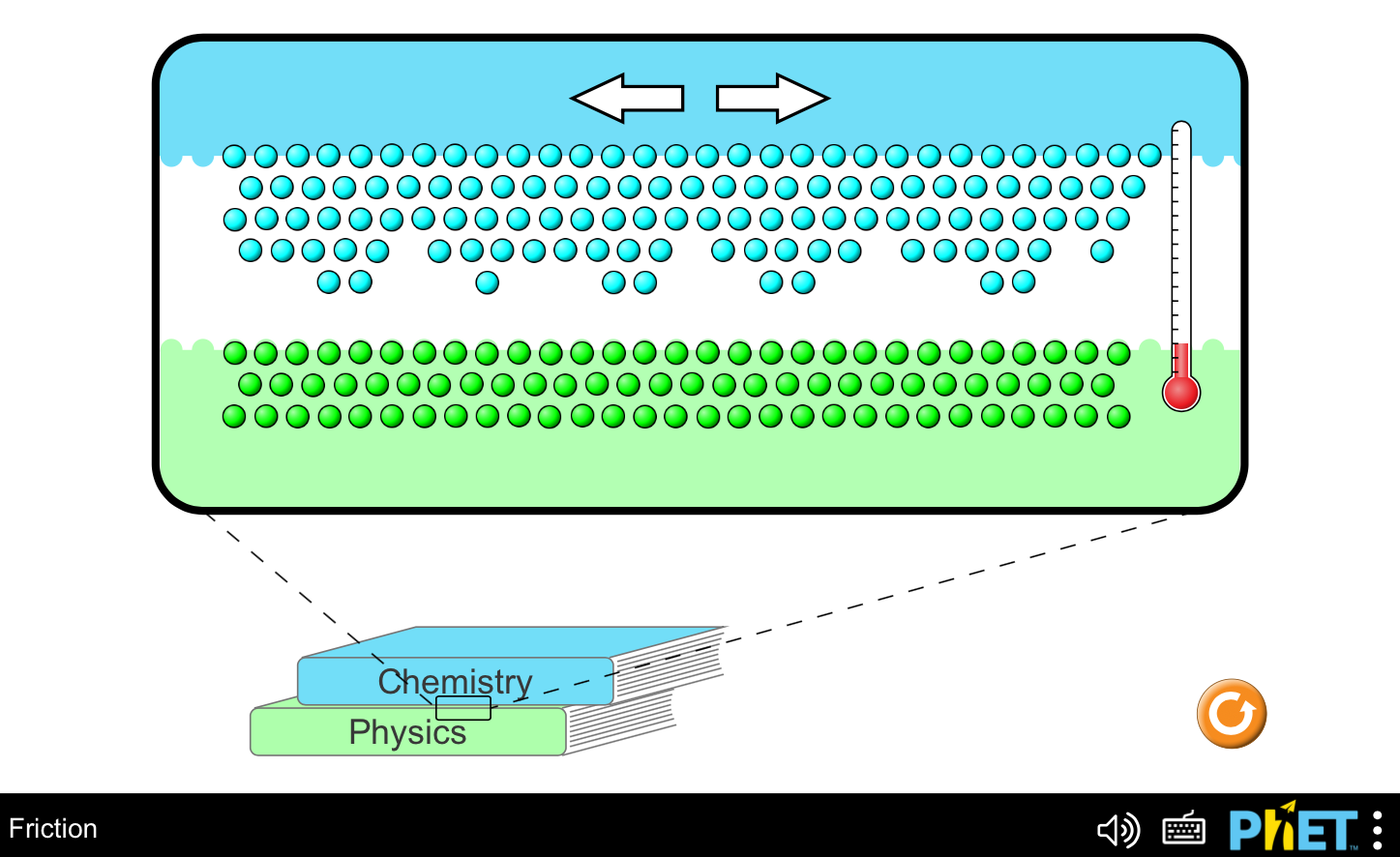 Grab the Chemistry to play and explore concepts related to friction. Note when using the VoiceOver screen reader with this simulation it is easy to activate VoiceOver's Quick Nav mode while moving the Chemistry book. For the best experience, however, we recommend keeping Quick Nav off.
(Source: PhET Interactive Simulations)
Metadata
Subject:

Keywords:
Files
1
Friction

Type:

Simulation

Format:

Streaming

Accommodations:

Sonification - Visual, Visual

Languages:

English

License:

CC:BY
Collections
1
This resource is part of one or more collections.
PhET Simulations

Simulation

A collection of simulations from PhET.

A collection containing 15 resources, curated by Charles LaPierre