Danger Virus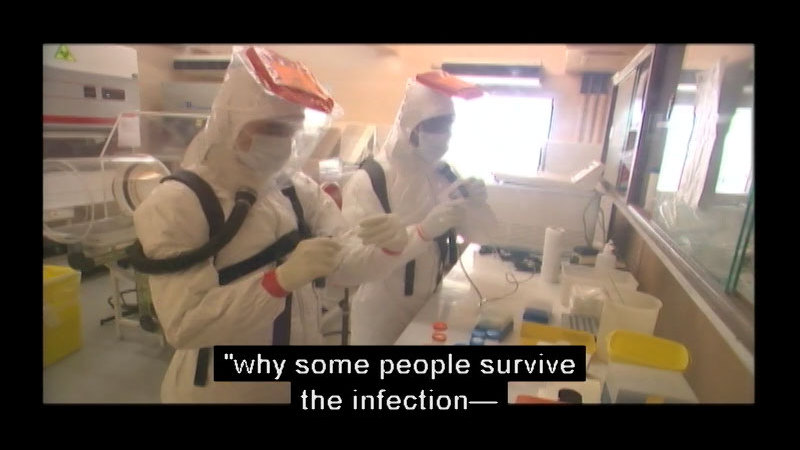 Draws on documentary and archival footage, 3-D and 2-D animations, and high-tech imaging to investigate a variety of virological topics: the nature of pandemics as illustrated by the SARS outbreak in China; genetic sequencing of Spanish influenza from exhumed tissue of a century-old corpse; how animal viruses jump the species barrier; the dissection of live viruses in a biosafety level-4 lab; the work of an Ebola research team in Gabon; the discovery of mimivirus; applications of Onyx-015, a genetically engineered adenovirus; and more. Features Vincent A. Fischetti of The Rockefeller University, Jeffery Taubenberger of the Armed Forces Institute of Pathology, Y. Guan of The University of Hong Kong, Didier Raoult of the French National Center for Scientific Research, and other leading virus specialists.
(Source: DCMP)
Metadata
Subject:

Keywords:
Files
1
Danger Virus

Type:

Video

Format:

Streaming

Accommodations:

English Captions - Auditory, English Audio Descriptions - Visual

Languages:

English

License:

DCMP Membership

Author:

Films Media Group

Length:

53 minutes
Collections
1
This resource is part of one or more collections.
Biology

Video

Image

Text Document

PDF

2.5D Tactile Graphic

3D Model

Audio File

Biology related concepts

A collection containing 59 resources, curated by Benetech