Acids and Bases: The Voyage of the Proton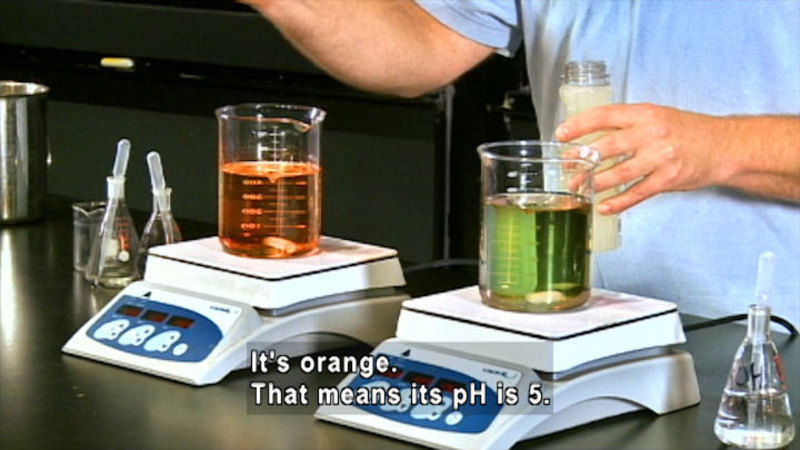 Acids and bases are important to many chemical processes: maintaining a stable internal environment in the human body, baking a delicious cake, or determining whether a lake can support aquatic life. Reactions involving acids and bases can be described through the transfer of protons. The reactions of acids and bases, which can be monitored with indicators, can range from corrosive behavior to neutralizations that leave no acids or bases behind. To understand the controlling of pH of solutions, buffers are discussed in the laboratory and in the chemistry of the bloodstream. Part of Chemistry: Challenges and Solutions Series.
(Source: DCMP)
Metadata
Subject:

Keywords:
Files
1
Acids and Bases: The Voyage of the Proton

Type:

Video

Format:

Streaming

Accommodations:

English Audio Descriptions - Visual, English Captions - Auditory

Languages:

English

License:

DCMP Membership

Author:

Annenberg

Length:

29 minutes
Collections
1
This resource is part of one or more collections.
Chemistry

Video

Image

2.5D Tactile Graphic

PDF

Text Document

Simulation

A collection of Chemistry related resources

A collection containing 67 resources, curated by Benetech